Disney Muppets x LiNing Collaberation Way of Wade 9 Infinite Kermit
LiNing Way of Wade 9 Infinity x Disney Muppets Kermit The Frog Collaboration Fashion Basketball Sneakers.  Li Ning Disney Collaboration Muppets KERMIT the frog basketball shoes Wade's Way of Wade 9 infinite "KERMIT" men's shock absorbing high top basketball innovative concept shoes aber003-13.
The upper features KERMIT's classic "Puppet Show" TV program allover graphic. The midfoot PEBAX stabilizing tray is covered with flocking material. The carbon fiber support sheet at the heel is changed into a Velcro made of soft drop plastic material. Complimentary KEMIT tag for air filled mold. Plush toy texture pull strap at the heel.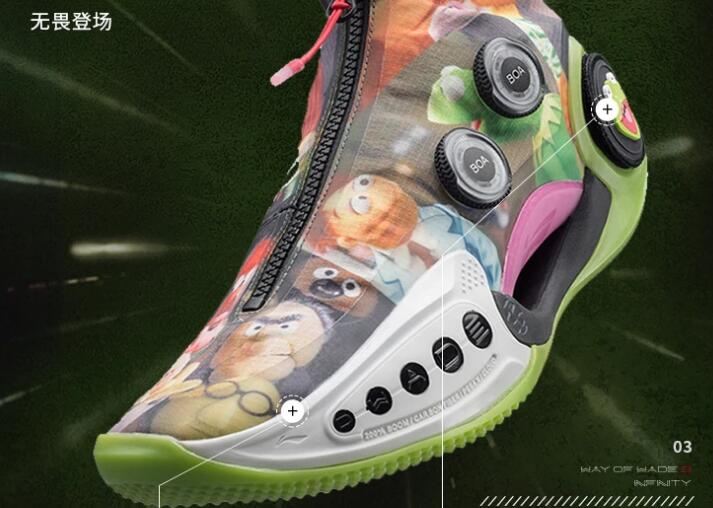 Only logged in customers who have purchased this product may leave a review.