305 LiNing Way of Wade WOW 9s White Hot Basketball Shoes
LiNing Way of Wade WOW 9s Ordinary Edition 305 Mid Cut Basketball Shoes
LiNing Way of Wade WOW 9s White Hot 305 Basketball Shoes are white hot tide guards the second hometown, continues to write the moving story of @ dwyanewade and Miami, subverts the past, opens up unlimited possibilities for the future, and challenges the unknown.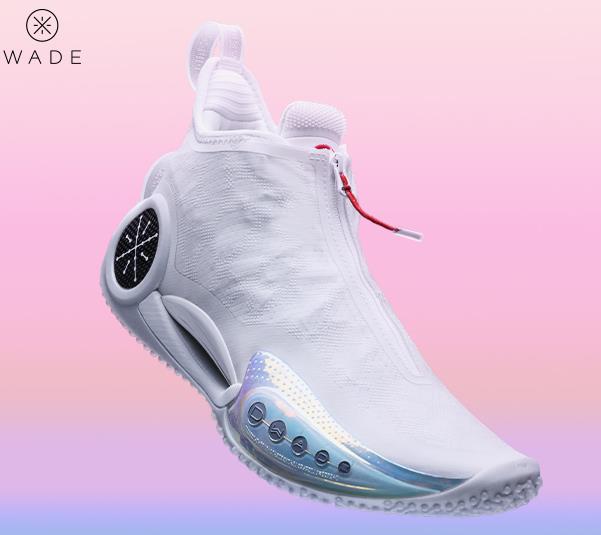 Li-Ning Way of Wade 9s "305" basketball sneakers are optimized and upgraded the propulsion system and injects strong forward propulsion. Carefully adjust, reduce the heel height, simultaneously increase the thickness of the forefoot material, so that the keel drop is reduced to 5mm, to provide a better force angle for the foot. With more than 50mm toe curl, and carbon fiber board physical properties, for the first step to inject a strong push back feeling! Improve the performance in all directions, make a fierce attack, and take a quick step on the stage.
| | |
| --- | --- |
| Weight | N/A |
| Dimensions | N/A |
| LiNing Shoe Size | US10.5/ EU44/ JP280, US10/ EU43.5/ JP275, US11/ EU45/ JP285, US12/ EU46/ JP 295, US13.5/ EU48/MM310, US13/ EU47.5/ JP305, US6.5/ EU39/ JP240, US7.5/ EU40/ JP250, US7/ EU39.5/ JP245, US8.5/ EU41.5/ JP260, US8/ EU41/ JP255, US9.5/ EU43/ JP270, US9/ EU42/ JP265 |
Only logged in customers who have purchased this product may leave a review.