Li-Ning Jimmy Butler JB1 "Tough" Premium Boom Fiber Signature Basketball Shoes
Jimmy Butler LiNing Yushuai 14 Low Premium Boom Basketball Shoes White/Lemon Green
The first Li-Ning Jimmy Butler JB1 "Tough" Iron Blood Premium Boom Jimmy Butler 1 Signature Basketball Shoes are in stock for sale now. Sizes from US 6.5/EU39 to US 12 available.  The Sku number is ABAS163-1. The first JB 1 is a limited edition. You can order them directly at the website now.
The LiNing Jimmy Butler JB 1 basketball shoes are the first generation of Jimmy Butler's first signature sneakers. The new LiNing JB1 is inspired from the alligator.
The upper is made of Li Ning's new exclusive patent BOOM Fiber material. It is more bending resistance and durability will be stronger, making the vamp more resistant to deformation. It can greatly reduce the weight of the shoe while ensuring excellent package feeling and durability.
The Li Ning logo with a gradual change in design from red to yellow and an oversized plated TPU for reinforcement, which not only improves the appearance but also increases the twisting resistance of the shoe. The upturning reinforcement of the toe cap is made of serrations, and the anti rollover angle design is added to the front and back soles, presenting the same look as the alligator teeth.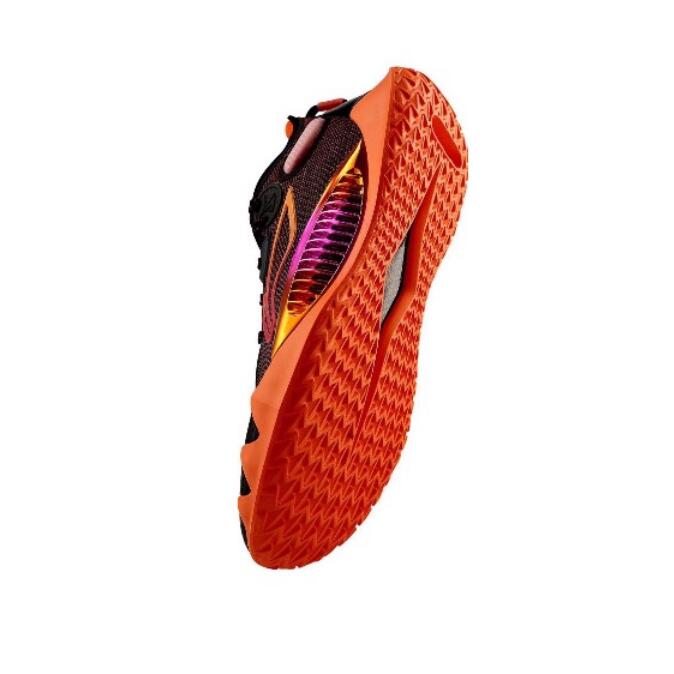 The first basketball shoe that uses silk BOOM-Fiber upper and HC LOC honeycomb structure foam rubber outsole, Jimmy Butler JB1 basketball shoes have many new ideas and attempts. You will have a quite different good feeling from your feet. It is featured with light-weight and fierce. They must be ranked as a top-level indoor court basketball sneakers in 2022.
Only logged in customers who have purchased this product may leave a review.