Li-Ning Jimmy Butler Yu Shuai XV 15 Boom Beng Basketball Sneakers
Li-Ning Jimmy Butler Yu Shuai XV 15 Boom Beng Basketball Sneakers in white, yellow, neon green, butterfly blue colorways available at wowsole.com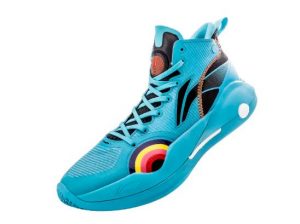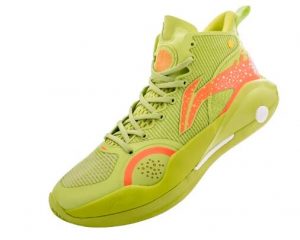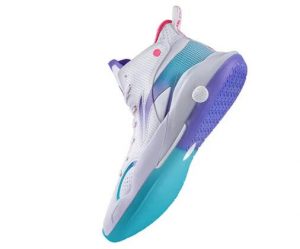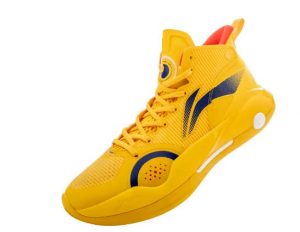 Yu Shuai XV rebound mid-cut basketball professional game shoes, using simple color matching, simple leisure. The upper and lower layered structure is adopted in the middle sole, which is light and comfortable. When landing and taking off, the lower layer of Li Ning BOOM BENG elastic technology material provides cushioning and springback performance, and the cool shell upper technology is breathable, which is suitable for sports.
Li Ning BOOM Technology
Li Ning technology is an innovative sole material independently researched and developed by Li Ning. It is prepared by supercritical fluid foaming process. Compared with traditional materials, it greatly reduces the weight of the sole, significantly improves the resilience, and has a longer service life, which greatly improves the functionality of the product. At the same time, through more targeted adjustment, it can adapt to the competitive needs of different sports, such as running, basketball, badminton, table tennis and so on, and provide good performance blessing for the athletes of various sports.
Cool shell / cool and breathable
Cool shell is a technology to solve the problem of foot temperature rising in sports. It is composed of 360 air permeable structure of tongue, body and sole to provide cooling effect.
PROBAR LOC
Probar LOC is a stabilizing device embedded in the middle sole arch to connect the forefoot and heel, which can make the arch get proper support and protection in every step of movement, and improve the stability.
Li-Ning cloud / Li ningyun
Li-Ning cloud is Li Ning's sole shock absorption technology. The whole palm and middle sole is made of polymer materials, which can effectively accumulate the impact force during cushioning and convert it into the energy during rebound, forming an energy circulation system. At the same time, it has the characteristics of softness and lightweight. Reduce external impact and improve sports performance.
√ upper: Textile + TPU √ sole: rubber √ anti collision design of toe cap can reduce scratch or collision and protect every step
| | |
| --- | --- |
| LiNing Shoe Size | US10.5/ EU44/ JP280, US10/ EU43.5/ JP275, US11/ EU45/ JP285, US12/ EU46/ JP 295, US13/ EU47.5/ JP305, US6.5/ EU39/ JP240, US7.5/ EU40/ JP250, US7/ EU39.5/ JP245, US8.5/ EU41.5/ JP260, US8/ EU41/ JP255, US9.5/ EU43/ JP270, US9/ EU42/ JP265 |
| color | Black, White, Blue, Green, Yellow |
Only logged in customers who have purchased this product may leave a review.